NEVOKS FEELIN 2 POD KIT
NEVOKS FEELIN 2 POD KIT
The Nevoks Feelin 2 pod vape kit is a simple and easy-to-use MTL or DTL vaping kit with the ability to adjust up to 30 watts of power using a choice of four different Nevok SPL-10 coil options.
Featuring a sturdy and durable aluminium alloy body with an in-built long-lasting 1100 mAh battery, the Feelin 2 has three power settings and further adjustability through airflow control, making it a very effective tool for existing vapers or those seeking help quitting smoking.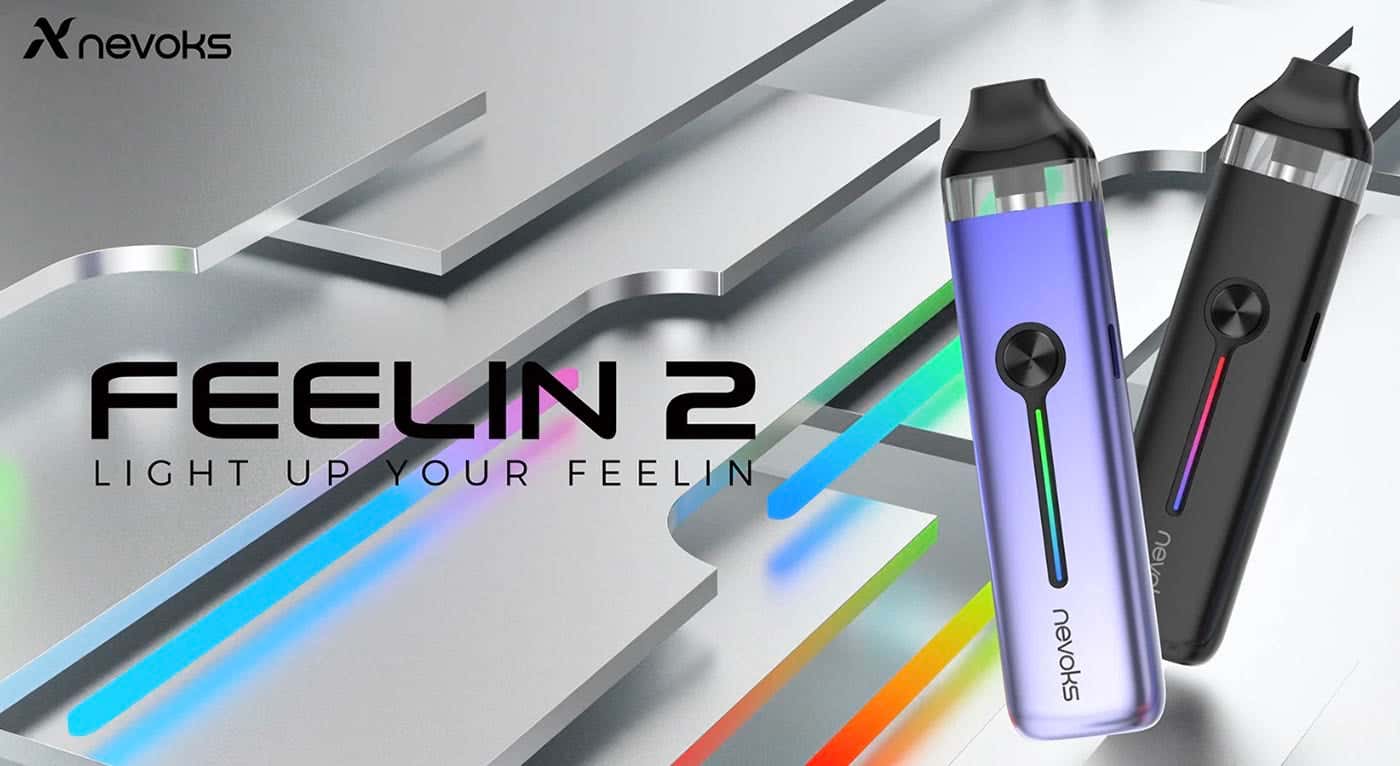 Key Features
3 Wattage levels
Smart RGB
30w Maximum output
Adjustable airflow control
1100 mAh built-in battery
Compatible with SPL-10 Mesh coils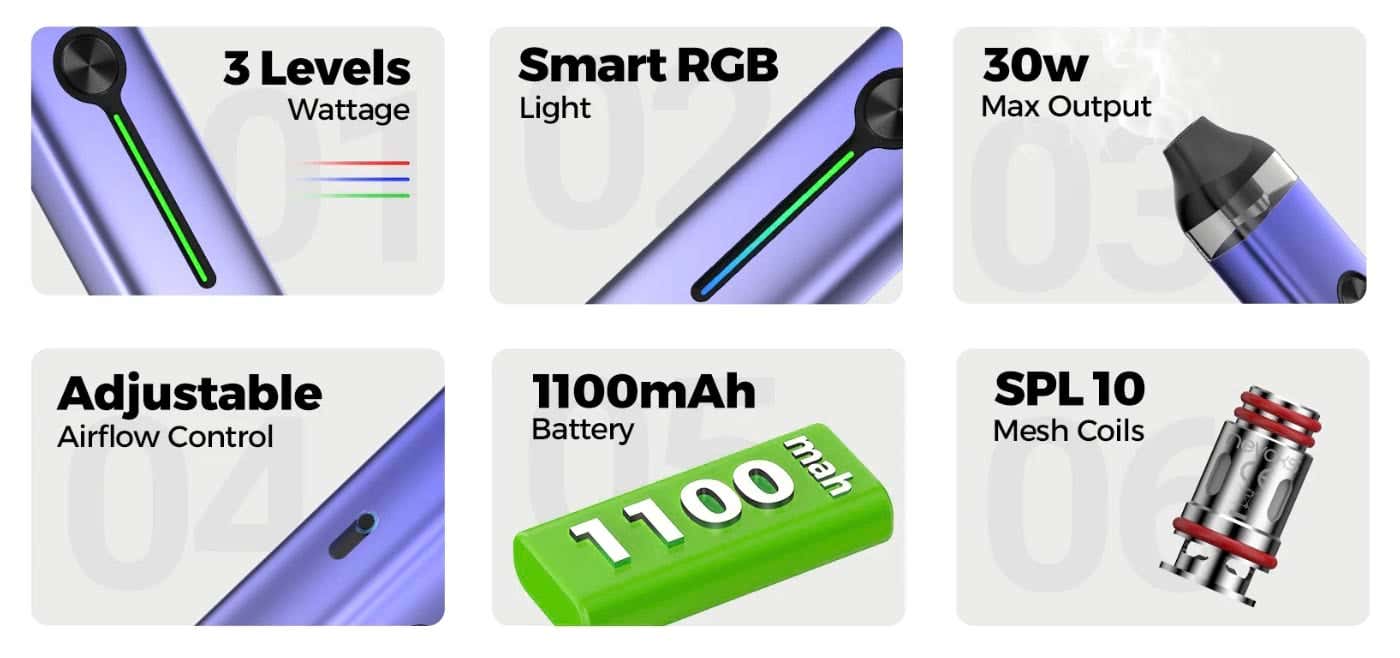 Style
Choose from six different colours of Nevoks Feelin 2 pod kits:
Crimson Red
Ice Green
Midnight Black
Misty Grey
Punch Pink
Royal Purple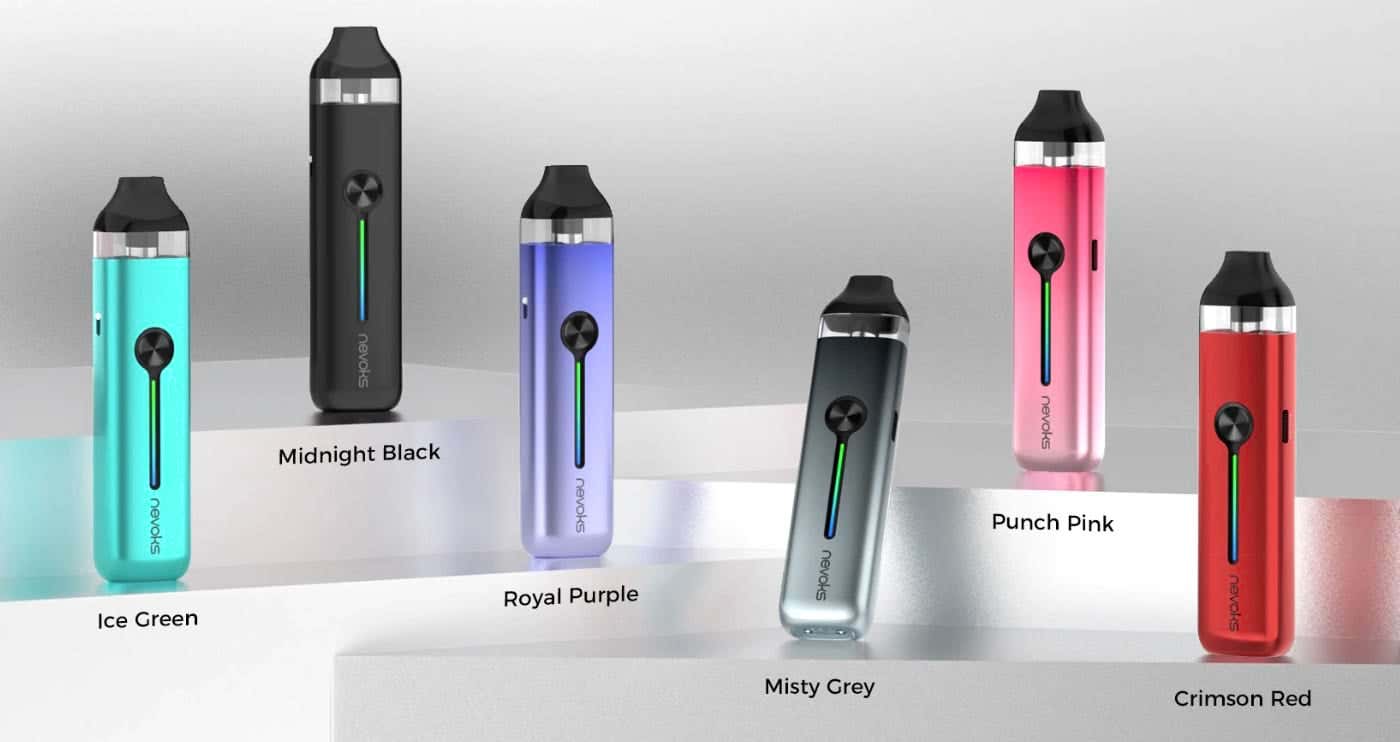 Durability
The Nevoks Feelin 2 is crafted with premium aluminium alloy and built to last, ensuring elevated comfort and durability with its smooth and elegantly polished edges with a luxury metallic texture.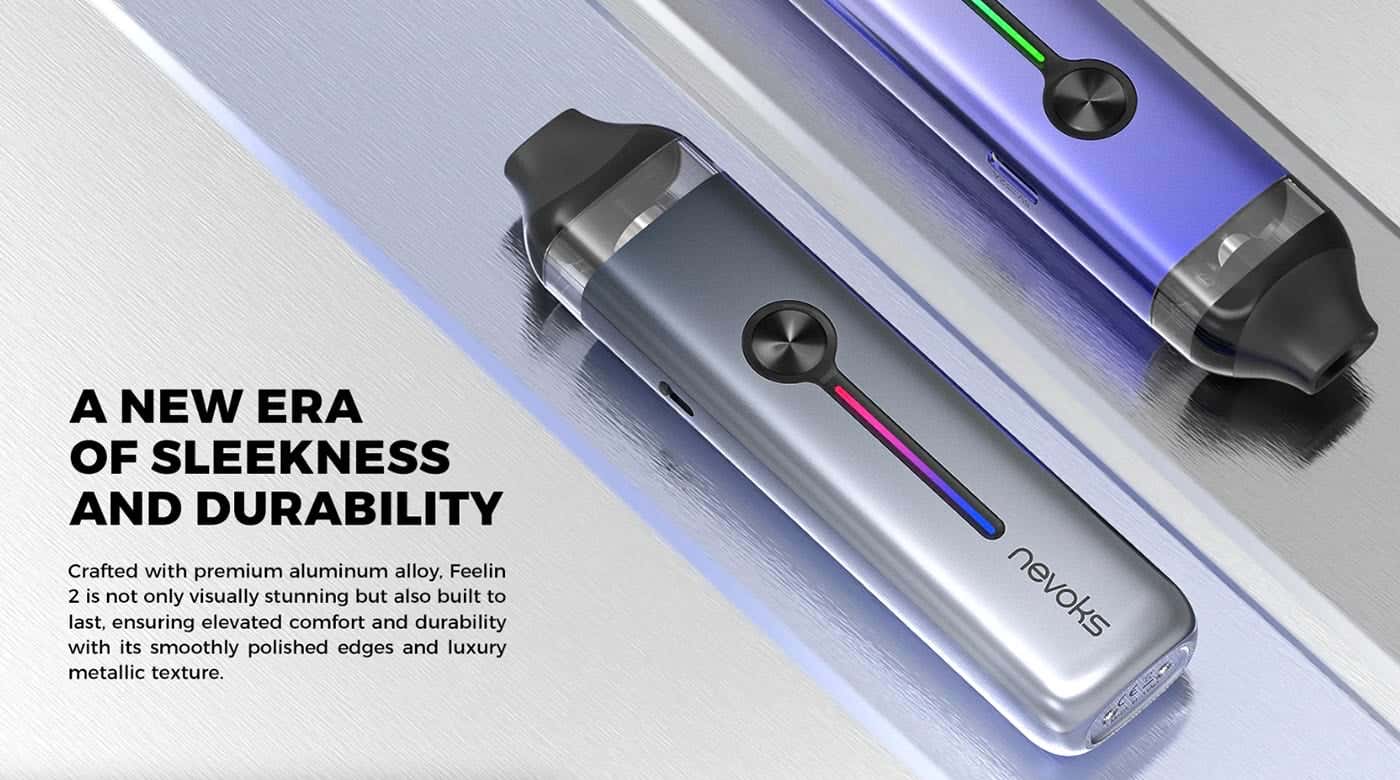 Power
The Feelin 2 is an upgrade on power while maintaining its compact size, providing up to 30w of power for more intense flavour and vapour production.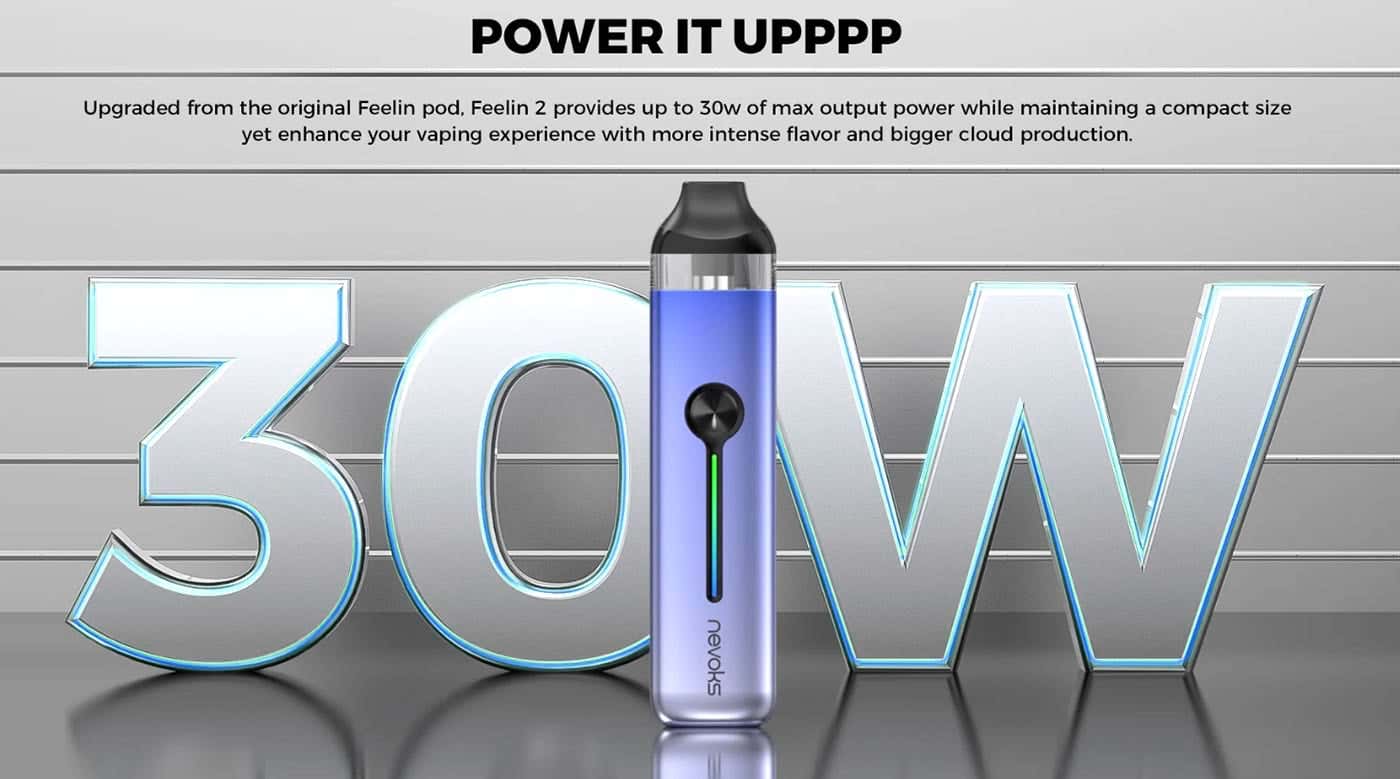 Airflow
The Feelin 2 features a slide-to-adjust airflow control system on the device's side. Switch from tight MTL vaping to restricted DTL vaping effortlessly and precisely to get the exact amount you need for a perfect hit.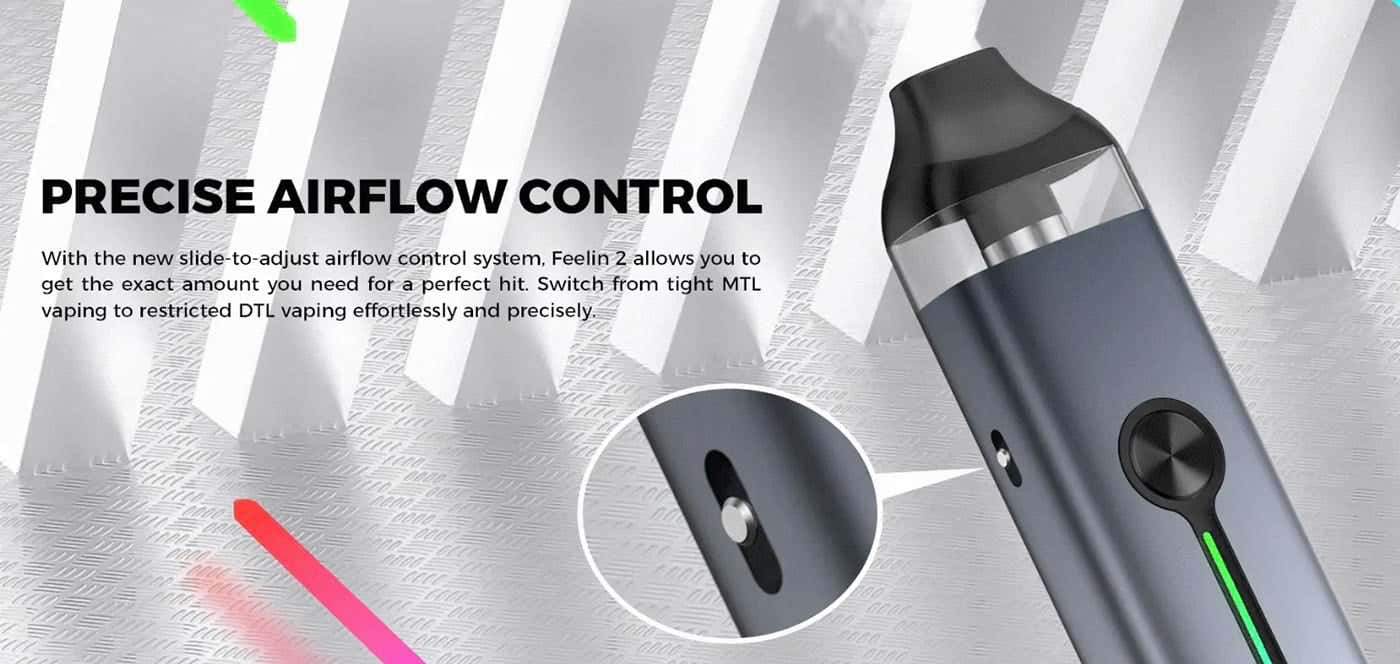 Control
Nevok's Feelin 2 pod vape kit adopts a 3-level wattage adjustment control, making it easy to adjust the wattage setting with just three clicks of the fire button to find your sweet spot.
Green
29w - 0.4Ω
20w - 0.6Ω
16w - 0.8Ω
13w - 1.0Ω
Blue
27w - 0.4Ω
19w - 0.6Ω
15w - 0.8Ω
12w - 1.0Ω
Red
25w - 0.4Ω
18w - 0.6Ω
14w - 0.8Ω
11w - 1.0Ω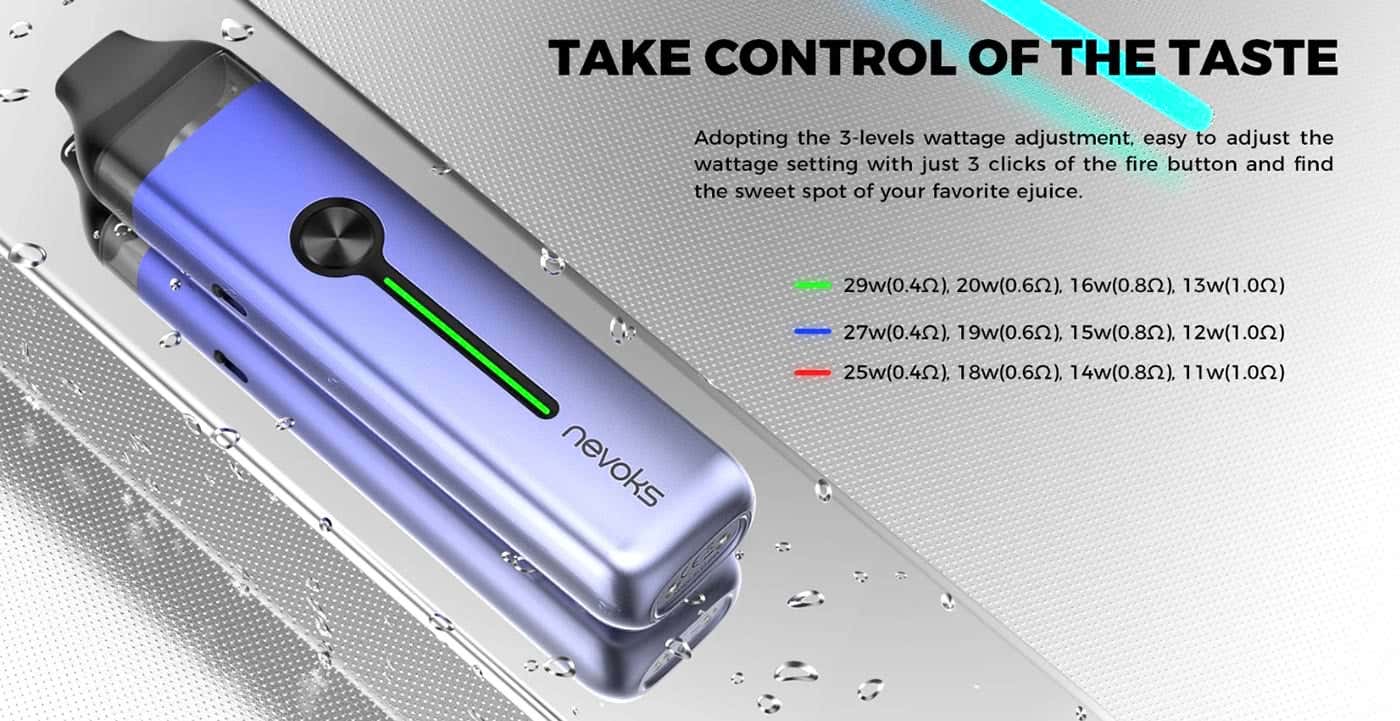 RGB
The Feelin 2 features a brand-new RGB indicating light that shows the real-time battery level and power setting, offering a smarter way to know your device's status while adding a vibrant touch of colour to your day.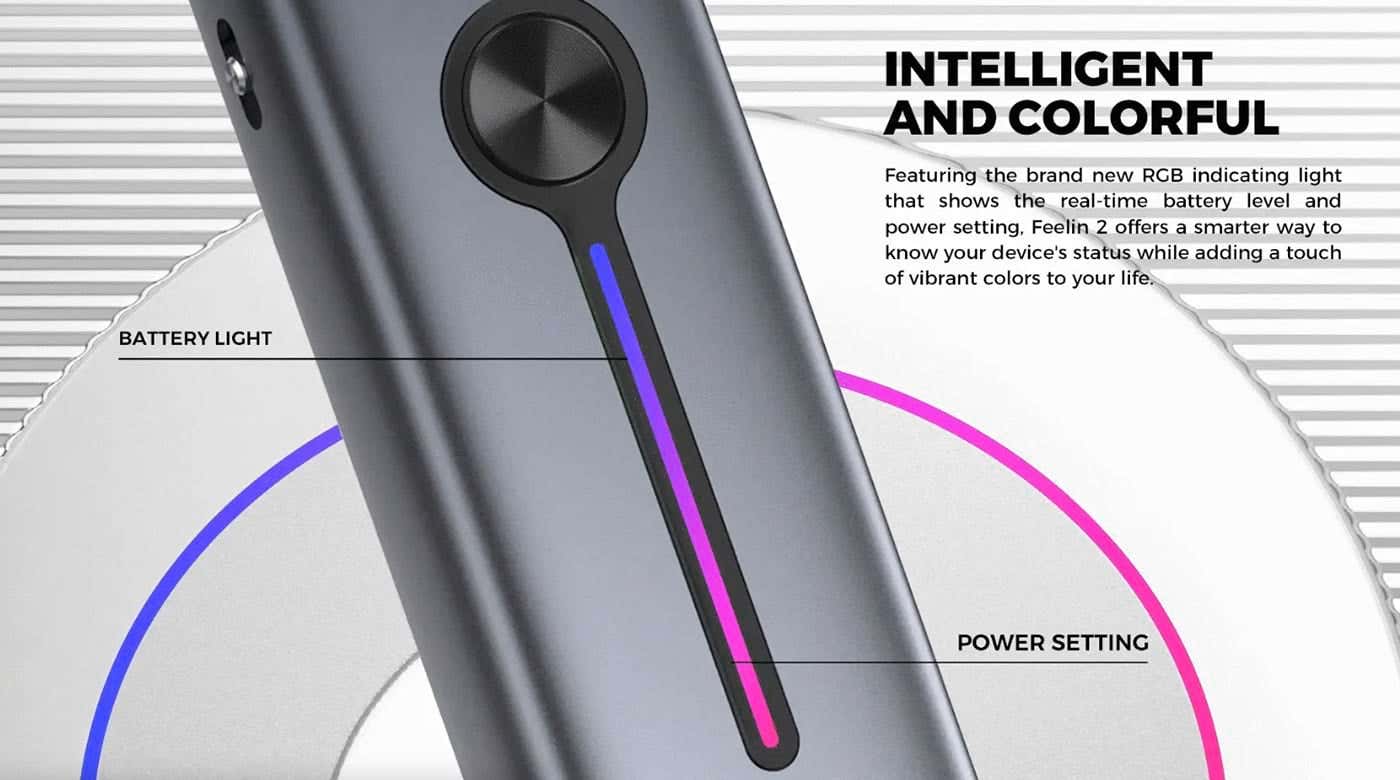 Integrated
Packed with an impressive integrated 1100 mAh built-in battery, the Feelin 2 can easily last up to two days of vaping or even longer.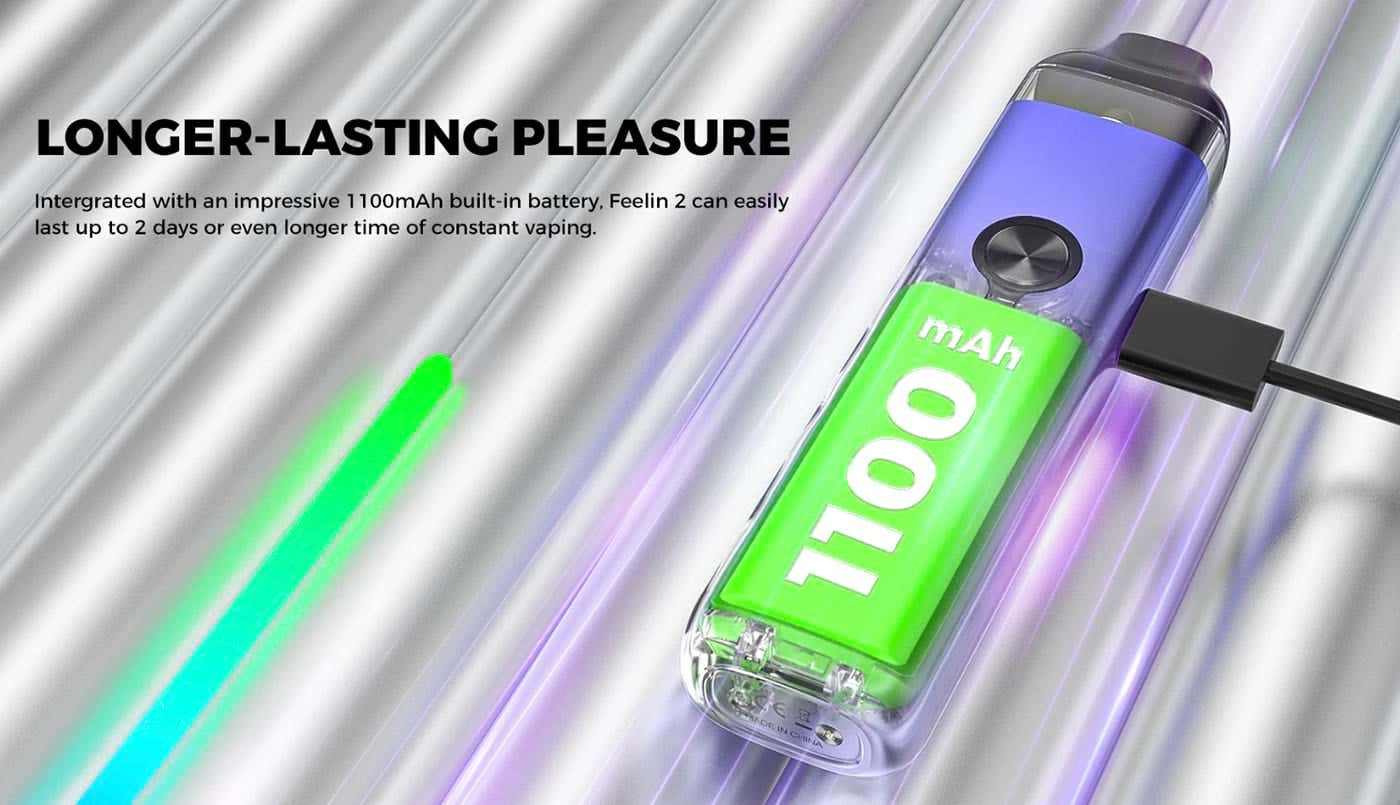 Coils
Nevok's Feelin 2 utilise the SPL-10 mesh coil platform.
The design of the SPL coil provides a leakproof experience and eliminates dry hits through unique manufacturing processes surrounding a high-temperature sintering process. High-quality cotton and uniform heating wire provide each coil's extremely long life span.
The SPL-10 coil series is available in four different resistances of mesh-constructed push-fit coils with options for both DTL and MTL vapers.
0.4Ω Meshed - Range: 25-35w
0.6Ω Meshed - Range: 18-30w
0.8Ω Meshed - Range: 13-18w
1.0Ω Meshed - Range: 10-13w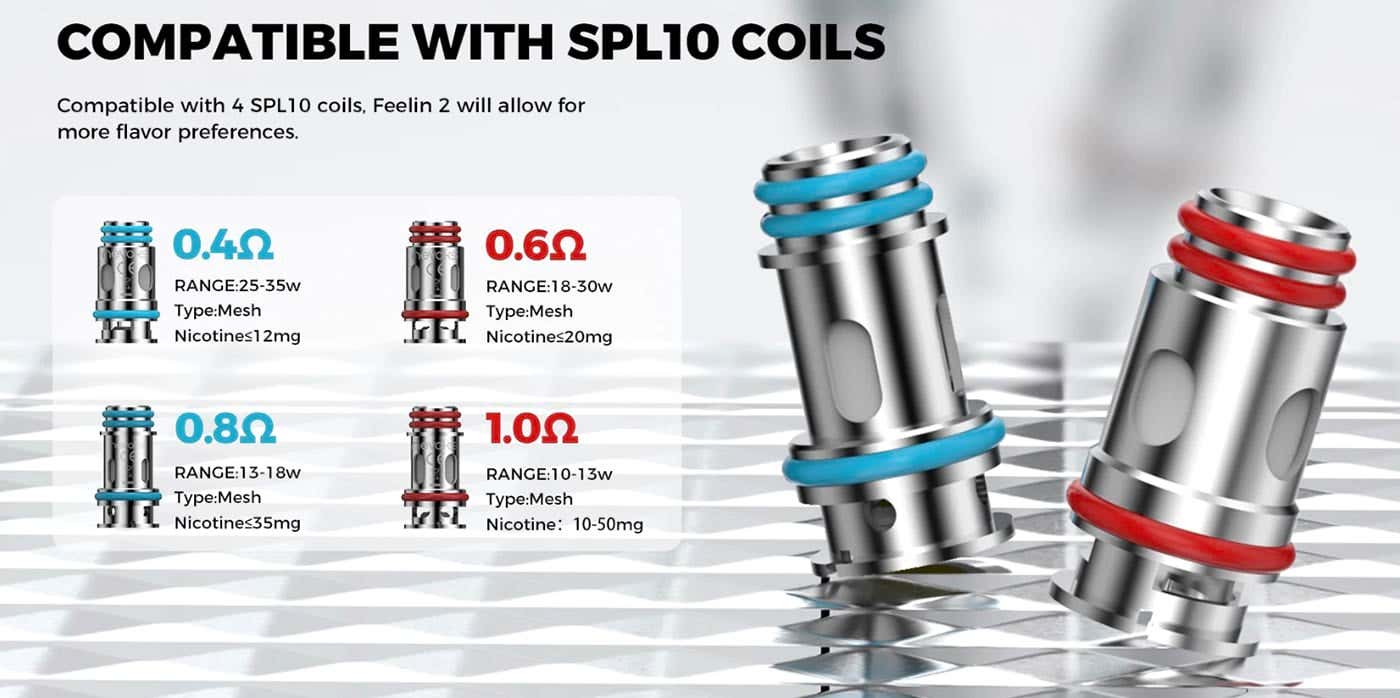 Specifications
Dimensions: 25 x 15 x 105 mm
Weight: 45 g
Output power: 8-30w
Battery capacity: 1100 mAh
Material: Aluminium alloy/PCTG
Resistances: 0.4Ω/0.6Ω/0.8Ω/1.0Ω
What's in the box?
1 x Feelin 2 device
1 x Feelin 2 empty pod
1 x SPL-10 0.6Ω Mesh coil
1 x SPL-10 0.8Ω Mesh coil
1 x Type-C USB cable
1 x Lanyard
User manual/warranty card

We found other products you might like!
---
We Also Recommend
---